HOW CAN I HELP?
Do you feel overwhelmed by all the clutter in your house?
Are you afraid of inviting people into your home because of the mess?
Do you waste time looking for things?
Do you procrastinate about clearing your mess all the time?
Do you lose concentration and not finish tasks?
Do you need someone who won't judge you to help and show you how to organise your home?
Are you spending money on things you already have because you can't see them?
Is your Spare room no longer Spare?
WHAT OUR CLIENTS SAY…
"Before my attic was cleared out, I felt very overwhelmed at the very thought of what might be up there. Having spoken to Bronagh and my son carrying everything out I realised that I could easily see what was to be kept, recycled and thrown away. Now I feel released from a huge burden and now I'm ready to get into my wardrobe with Bronagh's guidance."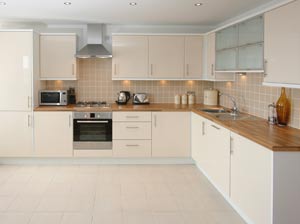 After a Decluttering session with me, you're going to feel the benefit immediately both physically and mentally. You'll feel relieved, in control and you will sleep better! Another added advantage to clearing your clutter is that you will have more energy and feel revitalised. You will start to understand why this happened in the first place and maybe deal with some emotions that will be stirred up when you let go of items that you don't need/love/use anymore.
International Research is now proving commonsense, ie, that clutter is not good for your mental and physical health. It distracts your attention and breaks up your focus. Imagine how easier it would be to prepare healthy meals in very little time instead of a battle to find the can opener! A number of people avoid going home because they can't face the mess that awaits behind the front door. My service can show you how to live in a more organised home that is a pleasure to live in and easy to maintain.
I'm not saying that you have to spend all your time organising, in fact the less you have in your home the easier it is to
Find things in your wardrobe to wear
Cook healthier meals
Invite friends and family around
Sleep better at night
Have happier relationships. Who doesn't want that??
When I arrive to your home I will be dressed very casually and ready for work. I am not the director at all but a partner in the job at hand. I work methodically through the area and by asking specific questions I can help you ask yourself more questions and really get down to making decisions. I don't have advertising on my car so my service is private when I arrive at your home. I value my clients privacy.
My mission is to help clear space so you can take the next step.